Citizenship
Rubitection strives to have a positive impact on its community and healthcare. We achieve this by participating in programs that either help bring awareness to bedsores or focus on building future leaders through mentorship.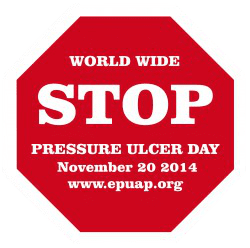 World Wide Stop Pressure Ulcer Day occurs on November of each year. It is a global initiative sponsored by the European Pressure Ulcer Advisory Panel (EPUAP) that seeks to bring pressure ulcer awareness to a wider audience. Rubitection has taken part since 2012.
BUILD's mission is to use entrepreneurship to excite and propel disengaged low-income students through high school to college success. Rubitection works with Build interns to provide exposure to research and development in a startup.
Pittsburgh Promise promotes academic success and encourages urban Pittsburgh students and their communities to dream big and work hard toward high aspirations and hope. They aspire to replace the deadly culture of low expectations that often permeates urban schools with the belief that inside every child is a promise, and with the appropriate care, effort, and needed resources, that promise will undoubtedly be fulfilled. Rubitection works with Pittsburgh Promise interns to provide them with practical work experience.